What would attendees gain by enrolling?
I believe that anyone from literally any age and educational background can not only learn technology but also excel in it. What is needed is a determination to learn and proper guidance. Hence I've created this course considering that my students are absolute beginners and are willing to learn and excel in the programming.
6 Hours on-demand Video

​​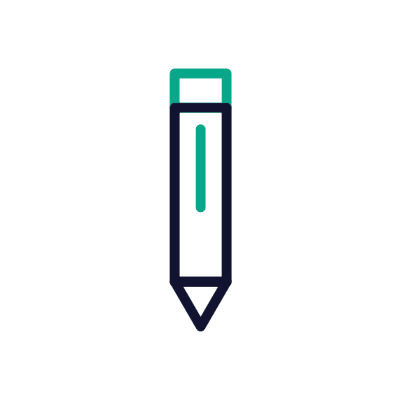 Course Completion Certificate
This course is created for those who want to learn quick, experiment quick and grow quicker. On purpose, this course is kept as short in length as possible and most of the lectures are 5-6 minutes long only. I want you to perform more of coding than video watching.
This course is made for:
Absolute beginners who have never done python coding before.
School / college students, teachers, professionals and parents.
Any individual interested in learning Python.
People having little programming background in C or other language and wants to start with python.
Python is used for web development, desktop application development as well as embedded applications and for developing mobile apps too and most commonly used for data analytics
Python is a starting point if you're interested in learning AI and machine learning
Python is being used for a long time in a variety of applications and scenarios and is slowly becoming a standard for writing down machine learning and AI applications. Learning Python as a programmer, engineer or even a hobbyist has many benefits and brighter career opportunities are just a by-product of it. This course will deal with barebone python version 3 as python2 life has ended
Python 3 Programming
Get Started with python programming fast and in shortest time possible
Sending emails from Python
Database in Python
Have a clear understanding of Python Programming
Create a strong foundation knowledge for any coding application related to python
Create file and data logs with python
Create Rock-Paper-Scissor Game in Python
Learn on the web or on the app. Kitflix is always ready for you and you'll never lose your place.
M.E. Electronics, 12 Years of Experience.
Engineer, Developer and Trainer, Founder of Kitflix.com
Amit Rana is an Industrial Consultant for Internet of Things and Embedded Systems. Amit is a Product Development Specialist in Electronics and also an Online and Corporate Trainer.
Currently building a platform (kitflix) for everyone who is interested in learning electronics and related technologies.
Ranging from simple counter to IoT system for CNC machines and end to end product development for smart cars, Amit has made his passion for electronics and programming a hobby and a full time profession
By Education.
​
Total 12+ Years Of Experience
Trained More Than 40,000 Students
So Far Reach 157+ Countries
If You Want To Know More About Us
" Have watched some courses and read a couple of books over the last couple of months to get a grasp on programming. The instructor comes out of the gate with some practical and educational examples. Looks like a very good course and I am looking forward to the to the upcoming lessons. Good work sir."